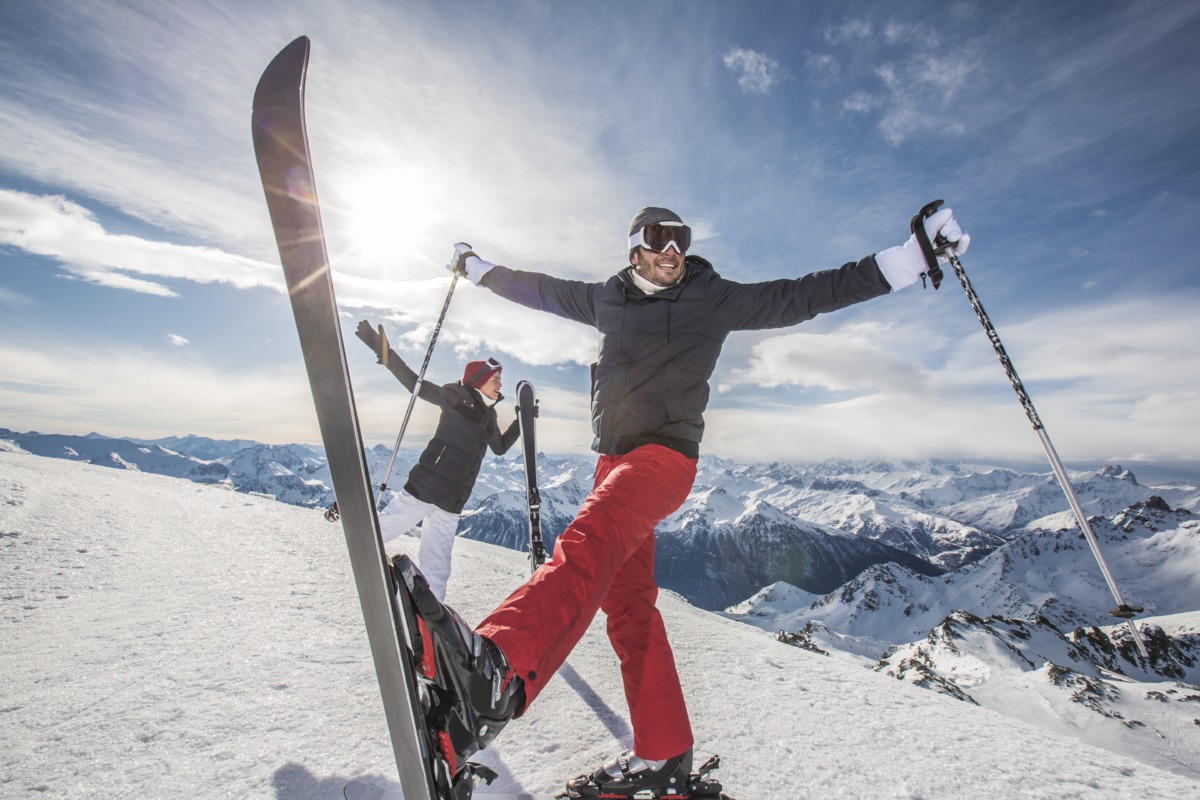 Depending on where you live, your city is possibly covered in snow. During the cold winter months, many look for sand and sun when planning a vacation. However, winter destination vacations can be just as amazing as beach ones. Although most winter season resorts have a focus on skiing, you can also enjoy a spa, husky sled rides, or hit up the local food scene. But if skiing is indeed your thing, there are still some other factors to consider when planning the ultimate ski vacation.
ChristySports.com recommends you "start with who will be going on the trip. If children are coming, how old are they? Do you need services like child care or ski school? While almost all resorts have dedicated programs for children, some, like Snowmass and Keystone, specialize in families. If this is a girls' trip, is it all about skiing or do you want shopping and spa, too? If skiing will be front and center, you might look into a women's ski week or camp at somewhere like Alta. While I've obviously never been on a guys' ski trip, I hear it's all about skiing, drinking and eating. So here's a question for the men: Do you want to be in the middle of the après action? Or, would you be okay with a more remote resort like Snowbasin, Utah that has great skiing, but no lodging base or nightlife?"
Now that you know who you're going with, you need to figure out where. For that, the National Geographic has narrowed down the world's best ski towns. "Just what makes a classic ski town? It starts, naturally, with skiing and snowboarding so good they attract people like youth-bestowing fountains. Then add an inviting mountain burg steeped in ski heritage, amenities, and culture. These are the 25 best. For insider tips, we asked local luminaries where to stay, play, and party, whether you're on a budget or indulging." So go ahead, escape the snow for some….more snow.
The folks at OnTheSnow polled their readers and here are what they considered the best ski resorts.